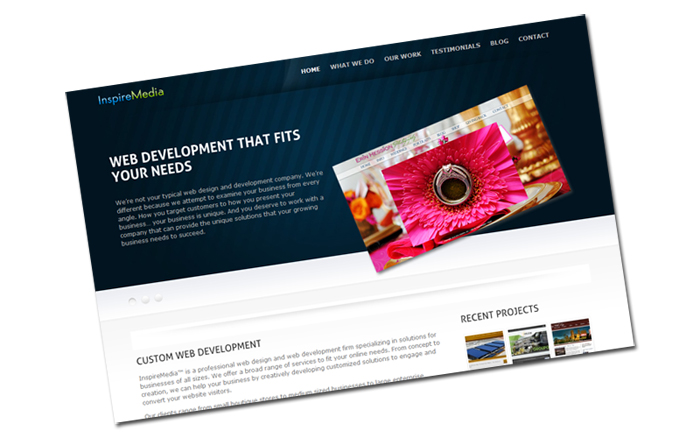 It's been a long time planning, building and coding, but it's finally here! The all new InspireMedia website!
Previously, we had two domain names, one strictly for the website and the other for our blog. This new site incorporates both into one creating less brand confusion and more potential marketing reach.
This new website also features an expanded client portfolio and testimonials. And coming soon, we'll be adding client seminars and a wide variety of blog topics.