New Website: Ronda Pollock – Ronda The Realtor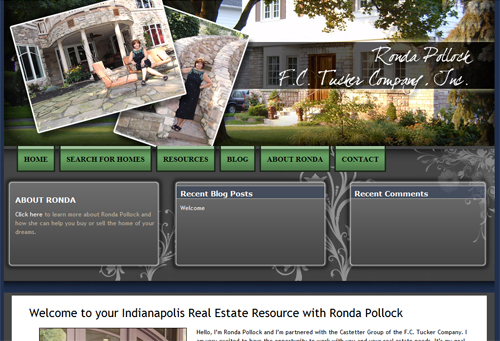 We're just putting the finishing touches on another great website this week! This new website was created for Ronda Pollock,  a real estate agent with F.C. Tucker in Indianapolis. She came to us with a desire for a customized website that would help promote her business and generate leads. She needed it to be simple, yet effective.
We started with a simple theme design and we customized it to make it work better with Ronda's image and site content. We then integrated a full IDX property search which includes the ability for visitors to sign up for listing updates via email. In addition, the site boasts community profiles, a mortgage calculator, neighborhood profiles with walkability scores, blog and custom forms.
Click here to view Ronda's new website: http://rondatherealtor.com
Are you looking for a new website for your business or organization? Or are you looking to revamp your image, contact us today!